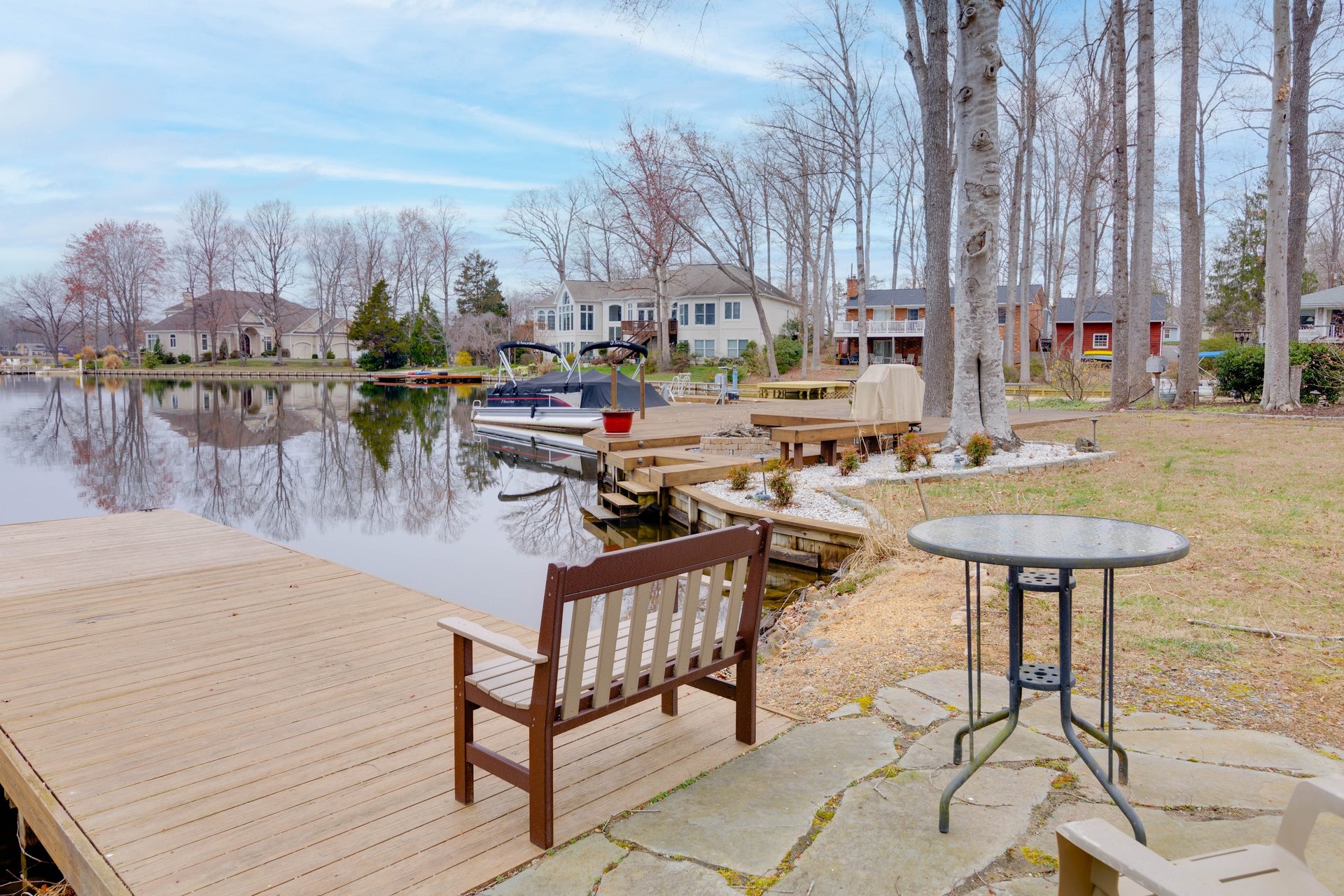 SEO Optimization
Boost Your Rental Property's Visibility and Maximize Profits with BNB Monthly's Expert SEO Optimization. Our strategic approach ensures higher search rankings, increased online exposure, and targeted visibility for your property. Experience the benefits of improved bookings, enhanced brand recognition, and a competitive edge in the market. Trust our dedicated team to unlock the full potential of your investment through effective SEO techniques tailored to drive exceptional returns.
Revenue Optimization
Supercharge Your Rental Property's Income Potential with BNB Monthly's Revenue Optimization Expertise. Our specialized strategies are designed to maximize your revenue streams, increase booking rates, and optimize pricing for optimal profitability. With a data-driven approach, we analyze market trends, adjust pricing dynamically, and identify revenue growth opportunities to ensure you achieve higher returns on your investment. Trust our dedicated team to unlock the full revenue potential of your property, giving you the financial edge you deserve
Full -Service Management
Effortlessly Manage Your Short-Term Rental Properties from Anywhere with BNB Monthly's Full-Service Remote Management. Our comprehensive solution handles every aspect of property management, from guest communication to maintenance coordination. With our dedicated team at your service, you can enjoy peace of mind knowing your properties are in expert hands. Plus, our transparent accounting practices provide you with clear financial visibility, ensuring you have a complete understanding of your property's performance. Experience hassle-free management and maximize your rental income with BNB Monthly.
Pricing: BNB Monthly vs Competitors
Discover the Competitive Advantage of BNB Monthly's 18% Fee Structure for Short-Term Rental Management. Unlike our competitors, who often charge higher fees ranging from 20% to 25%+, we offer a cost-effective solution without compromising on quality. With our 18% fee, you benefit from superior revenue optimization, strategic SEO techniques, and full-service property management, all while retaining more of your hard-earned income. Experience the value of our transparent and competitive pricing, allowing you to maximize your returns and achieve greater profitability in the dynamic short-term rental market. Choose BNB Monthly for exceptional service and unbeatable value.
Experience the Unparalleled Benefits of BNB Monthly's Transparent Accounting Practices, Setting Us Apart from Competitors. We believe in complete financial transparency, empowering our clients with a clear understanding of their property's financial performance. Unlike some competitors who provide vague or convoluted accounting reports, we provide detailed and easily comprehensible statements, giving you full visibility into income, expenses, and any additional charges. Our commitment to transparent accounting ensures you have a comprehensive overview of your property's financial health, enabling informed decision-making and fostering trust in our partnership. With BNB Monthly, you can rest assured knowing that your financial interests are our top priority, and we are dedicated to your success every step of the way. BNB Monthly stands out from competitors by offering a flexible month-to-month contract. This approach provides clients with the freedom to adjust or terminate their partnership without long-term obligations. It mitigates risk, reflects a client-centric approach, and fosters trust and open communication. BNB Monthly's month-to-month contract demonstrates their commitment to client satisfaction and sets them apart in the industry.
BNB Monthly's 18% Management Fee vs Competitor's 25%+ Rates
Transparent Accounting Practices - Month to Month Contract
More than just another Management company
At BNB Monthly, we offer more than just a commodity – we provide unmatched value. With personalized attention, customized solutions, and a commitment to your success, we go beyond basic property management. Our innovative services, transparent communication, and proactive approach ensure exceptional results. At BNB Monthly, we take a comprehensive and data-driven approach to SEO and revenue optimization, ensuring your short-term rental properties stand out in the crowded market. Our expert team stays ahead of the latest industry trends, leveraging advanced techniques to drive higher search rankings, increase online visibility, and attract more qualified guests. We optimize your property listings with carefully selected keywords, captivating descriptions, and strategic content, resulting in increased bookings and improved profitability.
Unlike our competitors, who may rely on outdated or generic approaches, we tailor our strategies to the unique needs of your property, ensuring maximum performance and returns. We continuously monitor market dynamics, analyze competitors, and implement dynamic pricing strategies that maximize revenue potential while remaining competitive. Our dedication to delivering exceptional results is what truly sets us apart. We go the extra mile to understand your goals, devise personalized strategies, and provide regular performance reports, keeping you informed every step of the way. With BNB Monthly, you gain a competitive edge, benefit from our expertise, and witness the substantial impact our SEO and revenue optimization practices can have on your short-term rental business.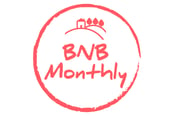 Tyler H.
I wholeheartedly recommend BNB Monthly for short-term rental management. Their expertise in revenue optimization and SEO has been a game-changer for my property's success. What sets them apart is their personalized approach and exceptional service. They truly understand my goals and have tailored strategies to maximize my property's profitability. With their help, my bookings and income have significantly increased. BNB Monthly's transparent communication and dedicated support make me feel valued and confident in their partnership. If you're looking for outstanding results and a trusted team, choose BNB Monthly—they've transformed my rental business and exceeded my expectations.
Sara K.
The services provided by BNB Monthly come highly recommended for exceptional short-term rental management. Their meticulous attention to detail, effective revenue optimization strategies, and expert SEO knowledge have truly revolutionized the success of various properties. The team's commitment to delivering outstanding service, responsiveness, and transparent communication has consistently surpassed expectations. BNB Monthly is a trusted partner for anyone looking to achieve remarkable results and elevate their rental business to new heights.
Discovery Call
BNB Monthly and you (the client) will have an in-depth discussion to understand the your goals and the details of the property. If furnishing services are needed for a recently purchased property, we furnish properties as well! So we will include the furnishing services in our conversation.
Onboarding & Collaboration
BNB Monthly gathers all necessary property details through a checklist provided to you. Clear expectations are set regarding property performance and involvement required. BNB Monthly develops a customized plan, maintains transparent communication, and assists with paperwork and listing optimization. Ongoing support, including transparent accounting practices and performance reports, ensures clients are well-informed and supported throughout their partnership with BNB Monthly.
On-going Relationship
At BNB Monthly, transparency is a priority, especially when it comes to billing. Clients are billed at the beginning of every month for the previous month's services. They have direct access to all costs incurred for their property management. BNB Monthly provides a detailed breakdown of expenses, itemized invoices, real-time expense tracking, open communication, and may offer a client portal for convenient access to financial documents. These practices ensure transparency, trust, and informed decision-making for clients regarding their property management finances.
To bring our vision into reality, we need the best partners out there. We've joined hands with one of the best when it comes to materials, lightning and furniture to achieve sophisticated results.
If you're interested in learning more about BNB Monthly's services, discussing partnership opportunities, or have any inquiries related to short-term rental management, we'd be delighted to hear from you. Our team is ready to provide further information, assist with any questions, and explore how BNB Monthly can support your property management needs.